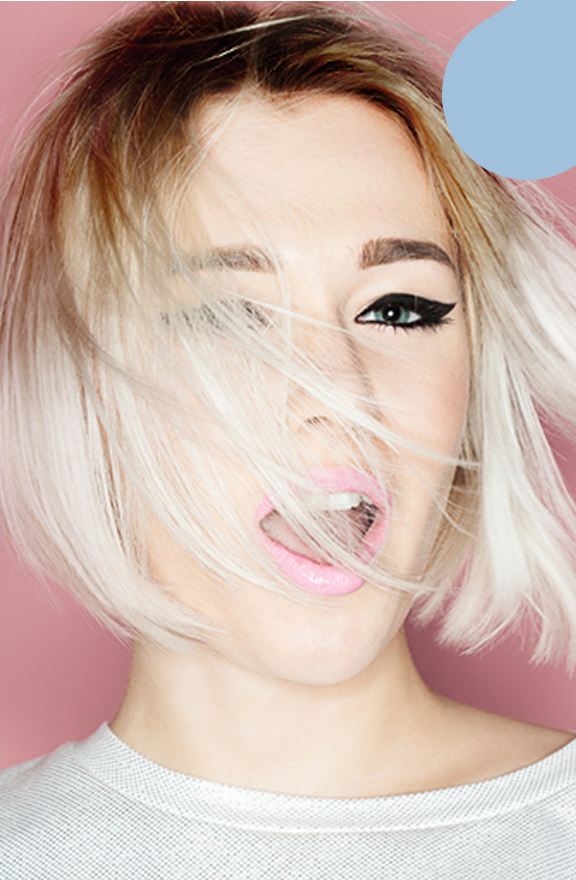 The trendiest look of the season is effortlessly cool and easy.
Your client was super busy and had to cancel the appointment for coloring. Three times in a row. No prob! The times where visible dark roots was a massive no-no, are long gone! Long live the times of visible dark roots, as now you can say they did it on Command by her Majesty: Fashion.
The weirdly chic look has been dominating the red carpets for a couple of months now - kudos to Cara Delevingne and Khloe Kardashian. But the moment fall slipped in for good, it has been absolutely adored by Instagrammers and influencers around the web as well, making it as popular as black ice-cream (look it up, you'll thank us later). And we can see why. Overgrown roots is a low-maintenance, effortless look, which means no more hassle, no more products of camouflaging the roots (spray, mascaras, pencils). As a matter of fact, the darker the roots are, the better. The more visible, the trendier.
But when did maintaining your hair color become tiring?
Probably you've already noticed a shift on your clients. Our antennas have shown that the cool, early adopters who used to tap into any hot new trend in the blink of an eye, were left with a void. The 'being-there-done-that' attitude naturally drove them to more natural things. And that's fine, as long as the result is hair that doesn't make you fall asleep...
How do you get the effect on your client?
Two steps. First apply a balayage or ombre technique and combine it with demi-permanent color. It'll create the soft transition they'll be looking for. After that, all they have to do is… nothing. Well, not literally but just leavethe hair alone for a while and let things fade out on their own.
So, perhaps Khalees has created the out-of-this-world silver blonde trend, but naturally grown out hair is here to stay too. And Khaleesi also has - SPOILER ALERT - 2 dragons. Do not take her as an example. (On hair.)