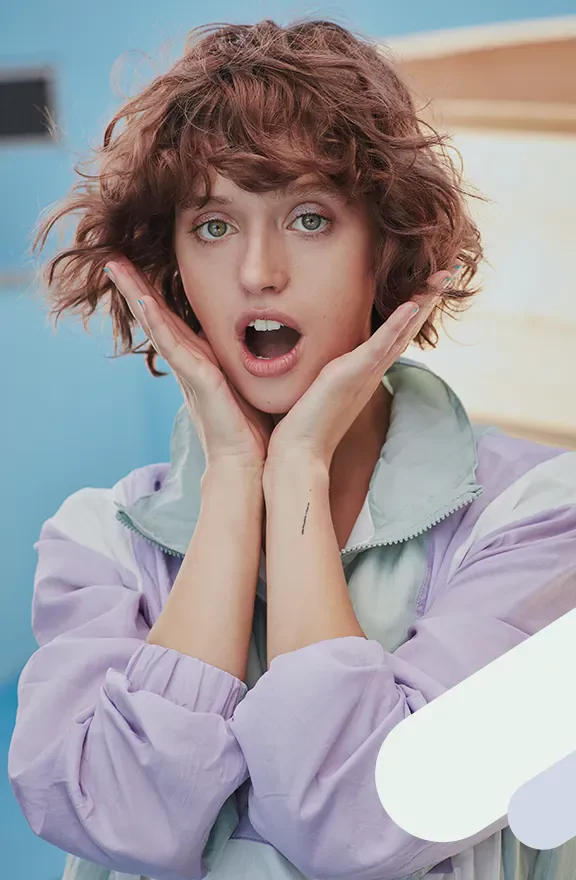 A blending of lighter and darker shades to create a mix of cool mushroom brown tones, highlighted by a short bob with textured uneven lengths and a fringe to underline her eyes.
product
formula
shade
mixing ratio
developer
Blondes Unlimited
A
 
1:2
9%
Permanent Color
B
7/18 + 6/16 + /86
1    :   1   :   1 
1:1
6%
Permanent Color
C
7/89 + 8/69 + /65
2    :   1   :   1 
1:1
1.9%
product
Blondes Unlimited
Permanent Color
Permanent Color
formula
A
B
C
shade
 
7/18 + 6/16 + /86
1    :   1   :   1 
7/89 + 8/69 + /65
2    :   1   :   1 
mixing ratio
1:2
1:1
1:1
developer
9%
6%
1.9%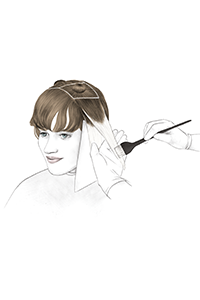 Step 1
Starting at the front hairline, work in diagonal sections towards the crown. Apply Formula A on the lengths in a freehand technique. Repeat on the other side.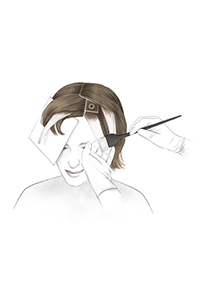 Step 2
Repeat the same technique through the fringe section, on both sides.*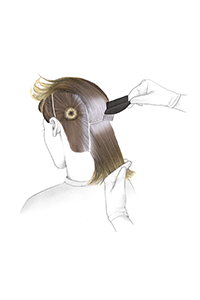 Step 3
Do a cross parting. On the back section, apply Formula B from the root to the tip.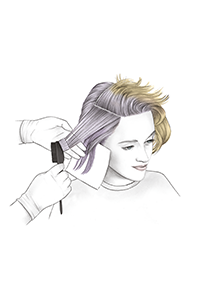 Step 4
On the front sections, apply Formula B to the roots (approx. 3cm) and alternate Formula B and C on the lengths and ends.**
*After development time shampoo the hair using Visible Repair Shampoo and Visible Repair In-Salon Treatment to complete the pre-lightening service.
**After development time shampoo the hair using Color Radiance Shampoo and Color Radiance Post-Color Treatment to complete the color service.
BERT'S CUT & STYLING TIPS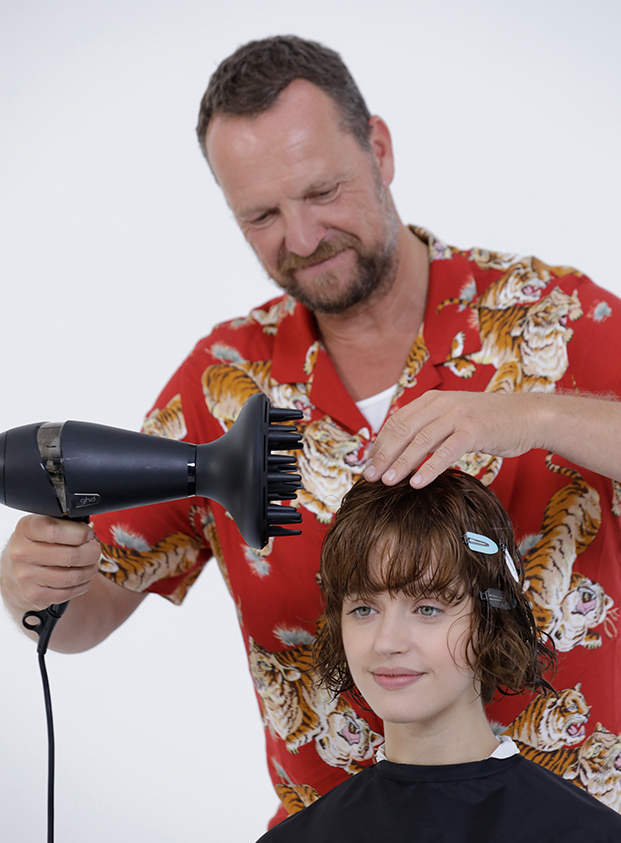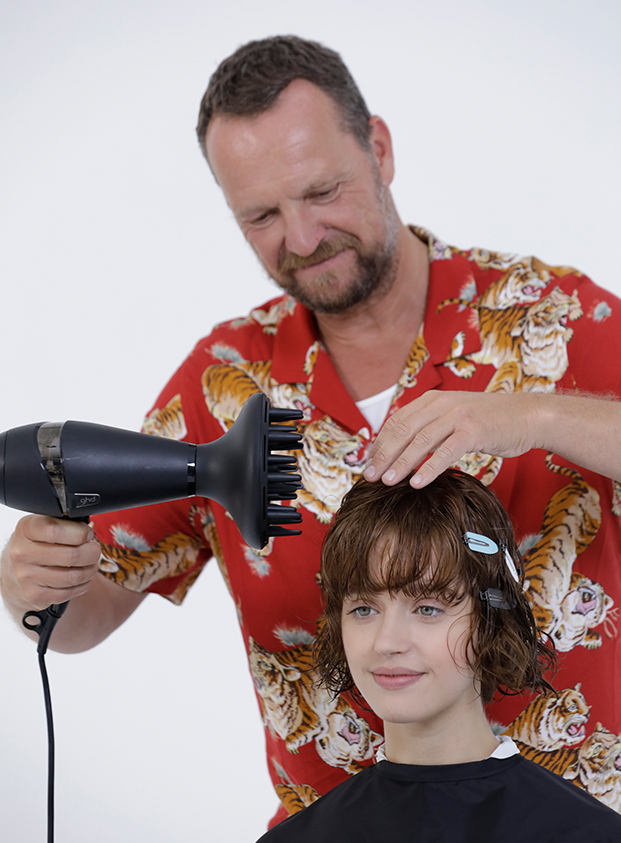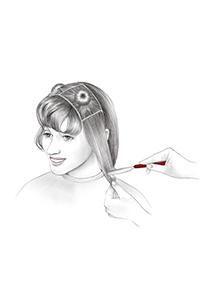 WORKING WITH RAZORS
When cutting curly hair I like to work with Razors. This prevents harsh lines and allows me to work with the natural movement in the hair. My model has a heart shaped face. I am bringing the sides of her hair cut higher than the back. This exposes more of the jaw line and adds width, making her face shape appear more oval.
Preparation for Styling:
Prepare the hair for your styling with Smooth Down- Sleek Heat Protection Lotion to avoid unwanted frizz and volume, also great for controlling curly hair.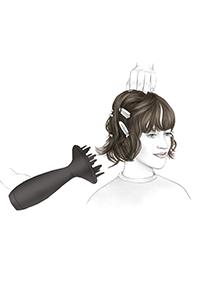 TIP 1:
Place clips into the hair and diffuse to keep some natural movement without unwanted volume. Finish with MULTIPLAY Micro Mousse for a powdery natural finish.