Treatment & In‑Salon Treatment
Helps to restore and revive hair, making it look and feel healthier. For beautiful, well-nourished and naturally shiny hair.
INGREDIENTS
Inspired by argan oil and vitamin E.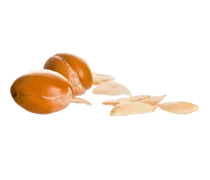 APPLICATION
Massage into damp hair and leave for 5-10 minutes. Rinse thoroughly. For best results use with Velvet oil Shampoo, Conditioner, and Lightweight Oil.