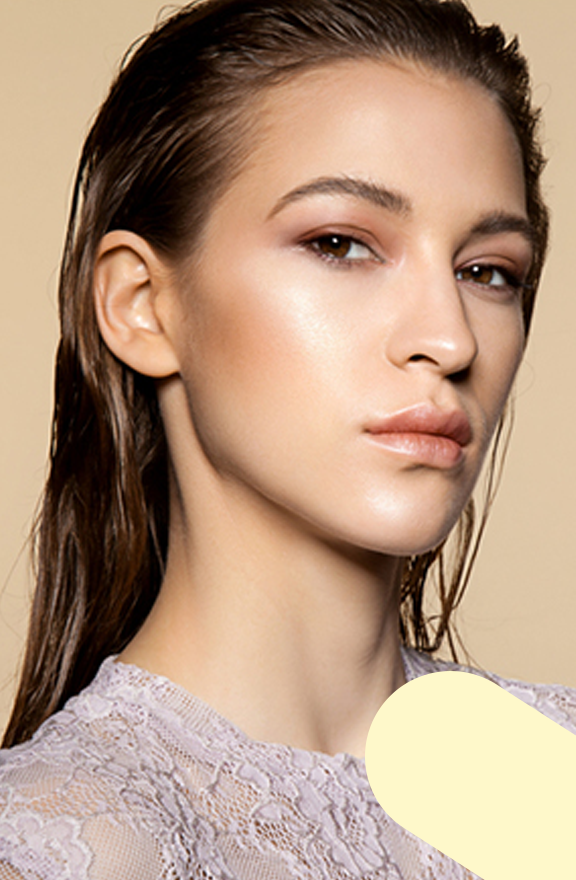 The all-sleek, all-chick has the one purpose: to turn heads.
The wet hair look is a sleek, sophisticated statement that the fashion industry and the rest of the world have absolutely adored for the past few months. Instagram and Pinterest are oozing from wet hair selfies (could it be 'wetfie'?) or, as some refer to it, with 'I-just-had-a shower' photos and we love how that brings a summer breeze on our autumny days. So, if you want your message to the world to be 'I'm not afraid to show my face', get your hands wet and start the process.
For starters, do all women have the hair for it?
Yes, they do. Boyish short, mid-length, ponytail, curly, wavy, this one's for everyone! Totally democratic, easily applied and commitmentlessly sexy, the wet look hair can be seen on absolutely any head. Alleluia.
However easy it looks though, it's not the quick & dirty hairdo one can do when she rushes to work after waking up late following an after work drinks session - oops! - but it's easy enough to do for a night out. So, schedule your appointments having in mind that you'll need proper time spent on discussing a few Instagram or Pinterest ref photos, find the right products for each hair quality and creating the perfect wet look hair.
In the 1920's men would achieve this sleek look with brilliantine. In the era of millennials, all you need is your skills, some straighteners, if you go for the straight wet look hair, or some hair mousse, if you go for the mermaid look. Υοu'll also need some oil products and hair spray and tadaaaah! Give your customers their dreamy wet look hair as seen on Selena Gomez, Taylor Swift, Kim Kardashian or catwalk models Bella and Gigi Hadid and sleep well because you created another beautiful hairdo.