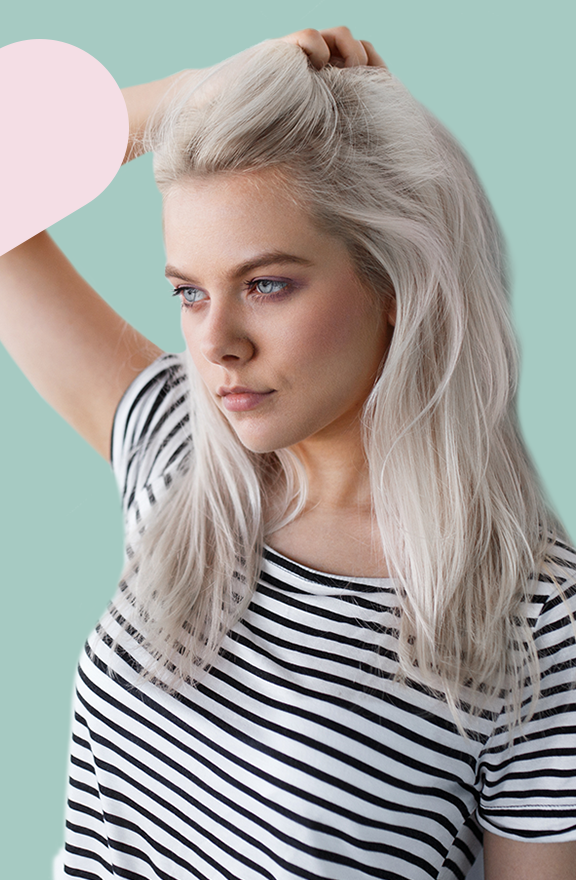 The road to Silver... is purple!
They say that blondes have all the fun. Let us reassure you that there is one thing not so fun for blondes and that is maintaining that perfect look. It is not long before brushy or yellow undertones make their grand appearance. But, as always, we have the perfect way to turn those rusty strands into a flashy blonde upgrade. Purple shampoo is your ally and it works like a charm.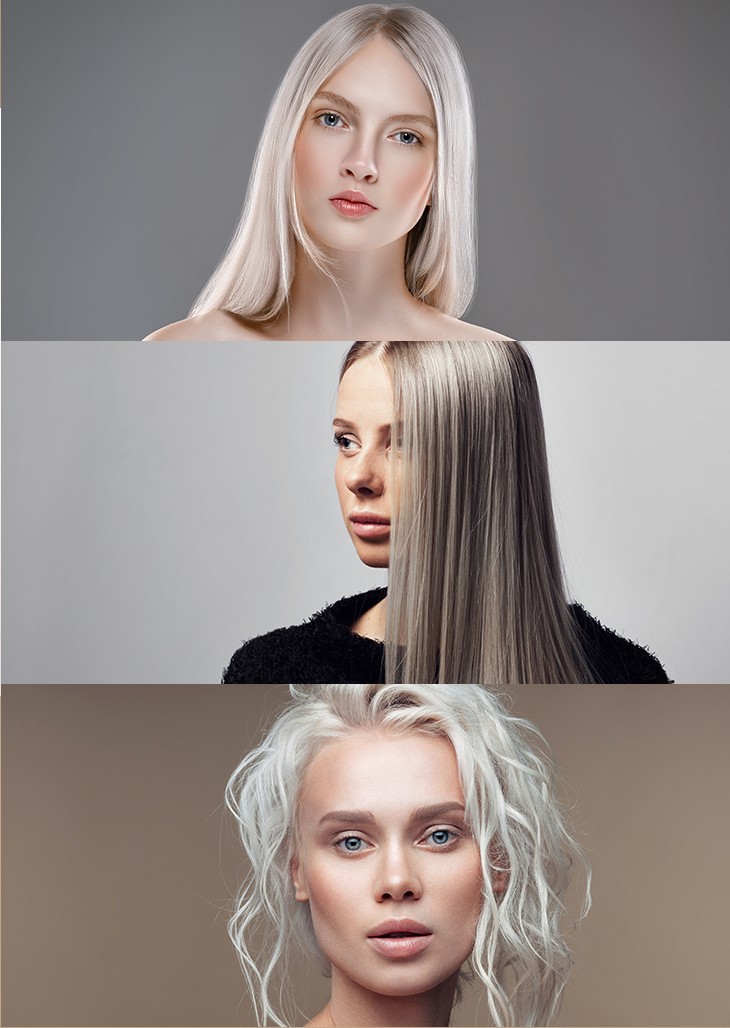 "Ehm… wait! I do not want purple hair!". Neither do we. The purple shampoo works like this: purple sits opposite yellow on the color wheel, which means purple can neutralise yellow tones and you will achieve a nice silver cool blonde. This trend has established itself as a social media conversation, going by different names such as #platinumblonde or #blondesilver. Search wise, purple shampoo seems to have beaten silver shampoo at its own games with many many more search queries.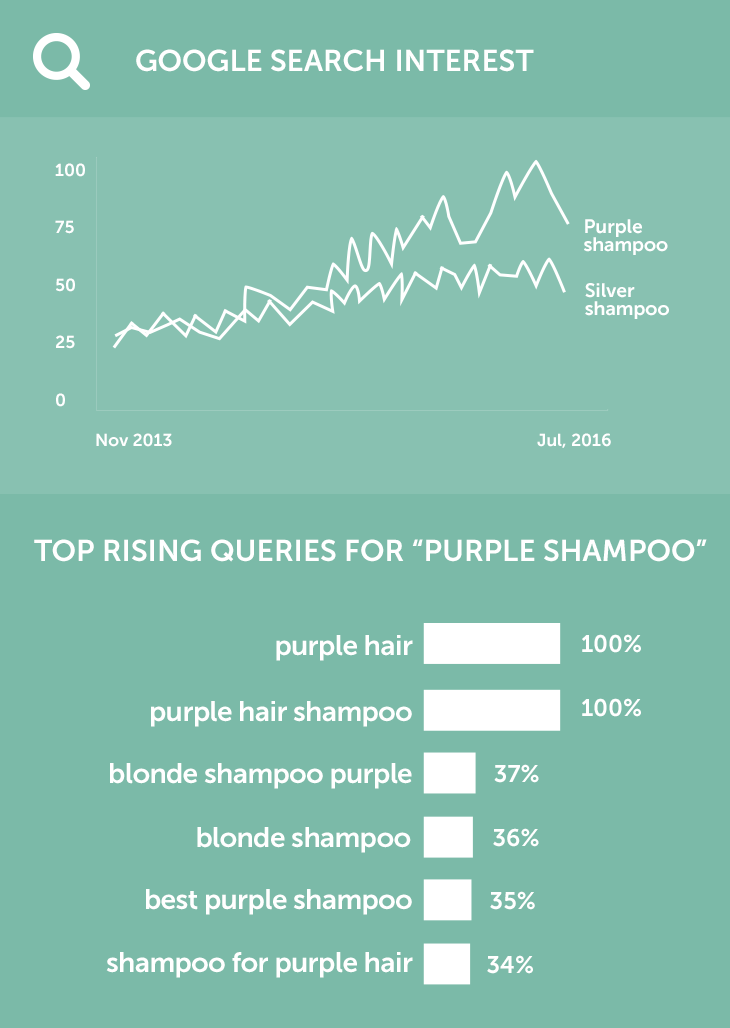 Always keep in mind that this look is a gift from hairstyling gods for your blonde customers, as it can turn hair trouble into flashy hair touches. We got your back, so grab one of our purple shampoos and start spreading cool magic!