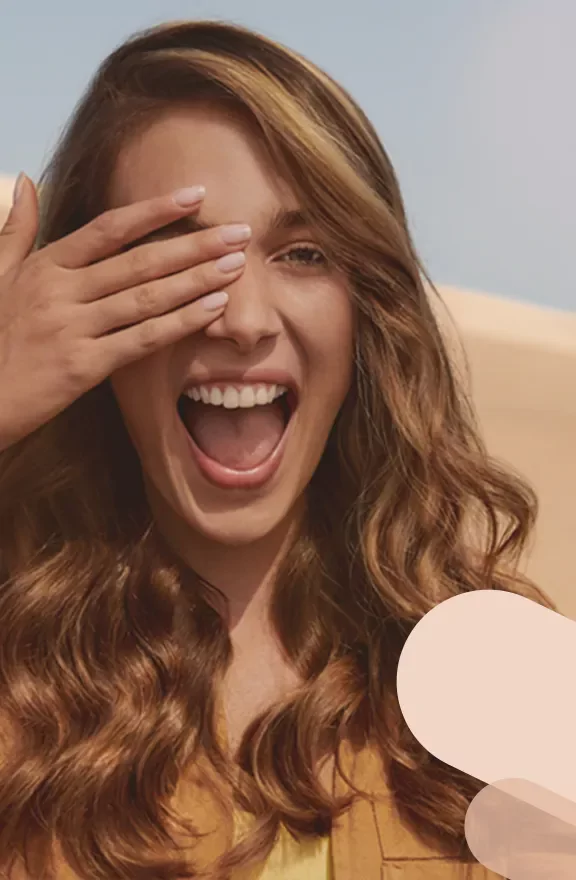 This look is an appealing natural composition of different medium blonde to light blonde cappuccino colors. The face is illuminated by the different blonde tones and waves which make it look even more effortless. The color result is a stylish nude dark blonde.
product
formula
shade
mixing ratio
developer
Blondoran
A
 
1 : 1.5
6%
Permanent Color
B
8/1 + 9/65
1 : 1
1:2
1.9%
Permanent Color
C
 
1:2
1.9%
product
Blondoran
Permanent Color
Permanent Color
formula
A
B
C
shade
 
8/1 + 9/65
1 : 1
 
mixing ratio
1 : 1.5
1:2
1:2
developer
6%
1.9%
1.9%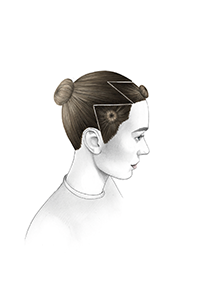 Step 1
Create a zigzag section starting from the fringe to the ears on both sides.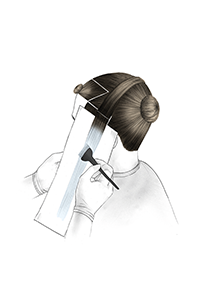 Step 2
Take thin sections out of this triangle. Apply Formula A in foils, brush vertically for a nice blend with the natural color. Repeat until the section is completed. Repeat on the other triangles.*

*After development time shampoo the hair using Visible Repair Shampoo and Visible Repair In-Salon Treatment to complete the pre-lightening service.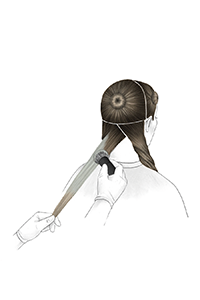 Step 3
Start in the back with a wide rounded section across the nape – subsection the nape into 3 triangles and alternate Formula B and C on mid-lengths & ends. Work your way up the head.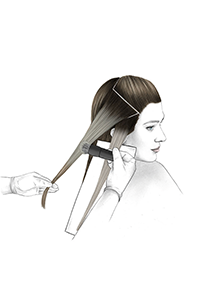 Step 4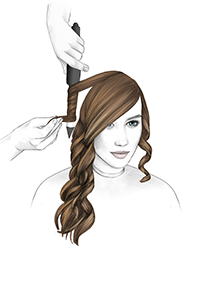 TIP 1:
When dry use the curling iron with vertical rectangular sections, holding the straightening iron vertically and wrap the hair flat around it – do not twist.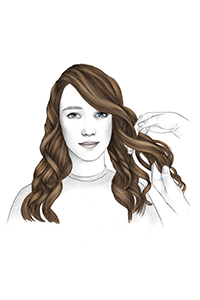 TIP 2: